can't stop thinking about volcanoes....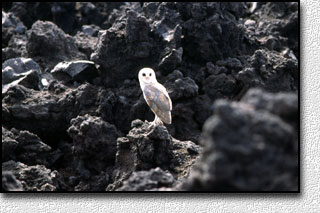 A white owl among the hardened lava rocks of Anak Krakatua, from
this reflective piece
on climbing this newly formed (1927) volcano. Also check out
some current--as of 4/15/05, volcanoes.
The pictures are fascinating. They make me want to sign on for a
volcano climbing trip
I read about last night.